Hello, lovely ladies. I have a luxurious treat for you today.
Are you ready?
Pull up a chaise lounge, break out your favorite hot beverage, and let's explore 150 side hustle ideas for single moms (and females in general)!
1. Affiliate marketing: In case you didn't know, affiliate marketing is a super-easy way to earn extra income.
Here's how it works: When people come to your site, they click a link to your partner's website to check out that person's product, course, or service.
Your partner pays you for the traffic to their site, you connect your visitors to something that could blow their minds, and you build street cred for your business savvy. Win all around!
Do you want to be an affiliate marketer? Choose quality offerings you're proud to put your name behind and be sure they deliver so the customer stays happy.
Many websites offer affiliate marketing, and some people have their affiliate programs, so explore the options in your industry and start making that money!
2. Airbnb: Got some room in your house? An empty rental property? A comfy couch? Put them to work and strut smiling to the bank!
Tip: Take beautiful pictures of the space(s) and write snappy captions that entice your audience to choose you as the best option out there. I made over $5,000 during my best month with Airbnb, so I know it works!
3. Alterations: Can you sew and mend clothes? Congrats, you possess a lost art! Loads of people are into vintage these days, and there's a large market for people who can customize clothes.
Connect with personal trainers and dieticians to get new clients, and maybe explore flea markets with samples and business cards in hand to impress fellow shoppers. Hustle, baby!
4. App Developer: This is an insanely valuable skill right now because everyone wants an app.
If you've got the chops for app development, connect with the people who need you and get going.
Start with websites like Fiverr and Upwork, then see if you can take it one step further by studying/connecting with pros like Apadmi and Exadel.
5. Baking: Got a knack for sweetening flour just right? Honey, I got some money for you!
Who doesn't like a mini-cupcake on a cheat date? Take your goodies to the nearest park and offer them to picnickers; you might have more business than you can handle!
6. Adjunct Professor: Love to teach but don't have room for it full-time?
It could be perfect for you. You might need a graduate degree for this one, so please look up the qualifications before you apply.
7. Babysitting: This is a great way to earn some extra cash. Families always need help babysitting, especially single moms, am I right?!
Even if you don't have any previous experience, you can still be a babysitter. Be kind to your employers, and they'll keep calling you back.
8. Ballet teacher: Ballet lessons help kids in many ways. They become more confident, they get ethical values, and they're more focused and motivated later in life.
Ballet works the body hard, so it builds the discipline and endurance needed to take the heat without crumbling. As a ballet teacher, you get to share your knowledge with young kids and make good money at the same time.
Side hustles for the win!
9. Blogging: Love to write? Do you want to make some extra money while sharing your opinion? Start a blog and sell some ads! Sell your ad space to trusted names in your industry and dance your way to the bank. You might need to do some research for this one, so spend a little time to do it right.
10. Bookkeeping/accounting: Do you love numbers?
It is the side hustle for you! A ton of business owners would instead outsource their finances, so let your circle know you're open for business and make it happen.
Please stay in integrity to keep your rep spotless!
11. Brand ambassador: Got a brand you can't stop raving? Why not make money with it?
A lot of companies are looking for help marketing, so connect and partner with your favorite brand. Even if you hear a "No," keep asking other brands you like until you get a "Yes."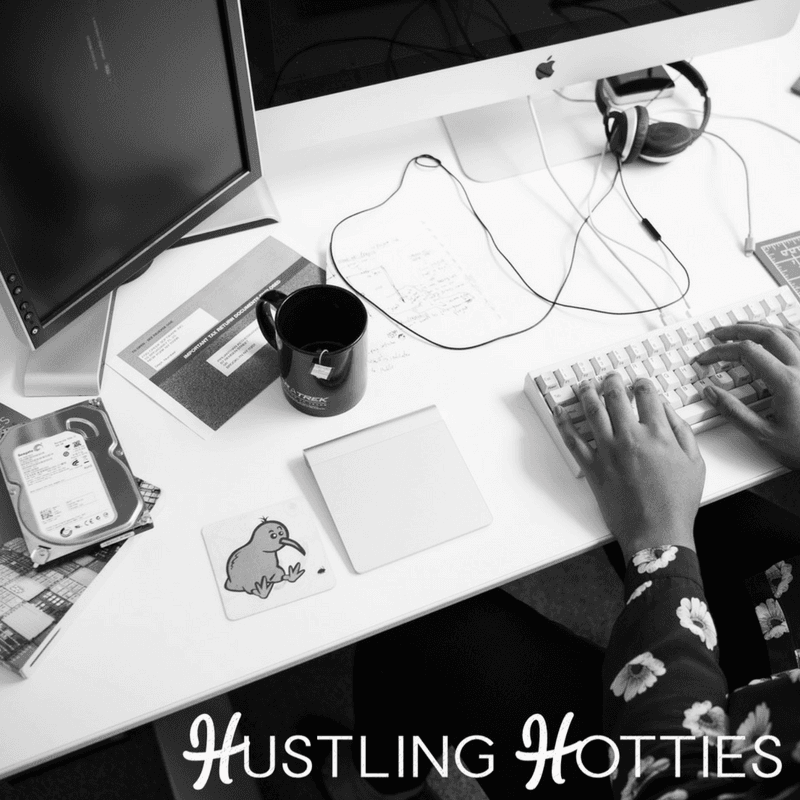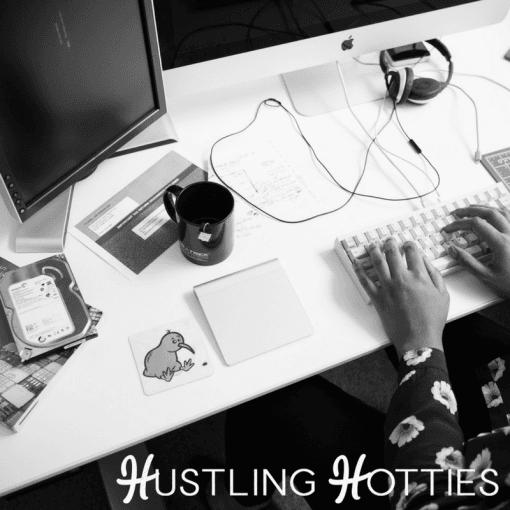 12. Car flipping: Find a car that's worth more than you pay for it and then resell it for profit.
If your negotiation skills are on point, this is the perfect side hustle for you.
13. Car detailing: A mobile car wash service can be a gold mine. Partner with office parks in your area and watch the money flow.
14. Car renting: This is a fantastic way to earn some cash. Just rent your car to someone who needs it for a few hours a day (vet them first!) and let this side hustle work for you.
Companies like Turo estimate that you can earn an extra $3,000 a year with a minimum of 10 hours a week.
15. Caregiving: With all the baby boomers retiring, they're going to need help with their daily activities. If you've got a heart for helping the elderly, check out Care for jobs.
16. Carpet cleaning: The right equipment is all you need to get started on this idea.
Tip: Get your clientele on quarterly subscriptions for consistent work!
17. Catering: Love to cook? Got people coming over to eat?
It could be perfect for you! If you know a friend getting married or having a baby, offer to cater their event in exchange for referrals.
Your business could bloom overnight!
18. Childcare: If you love kids, you can make upwards of $25/hour and give some parents a break.
Don't forget that some working folks have nowhere to put their little ones during the day so that you can be their super nanny!
19. Cleaning service: OK, so this is a job you need the passion for, but the pay's excellent, and you'll always have clients.
20. Coaching: Coaching can be a great way to make some beautiful money.
Life's moving too fast for anyone to learn everything, so put your knowledge to work and let others benefit from your education, life experience, and ideas.
21. Collect scrap metal: OK, so this isn't one of the more obvious choices for a single mom, but stay with me. Collecting scrap metal to sell can bring in extra cash if you know the metals you have and can separate them before taking them to the scrap yard.
Check out Google for ideas on how to recognize and recycle scrap metal, and if it appeals to you, get on it!
22. Computer repair: Got some tech smarts? Roll up your sleeves and dive into this one!
A ton of people want to save the hefty fees the significant box chains charge for repairing computers, and with 84% of people owning an electronic device, you'll never run out of clients.
23. Computer tutoring: A lot of baby boomers contact me searching for help with their computer skills, so there's a market for this.
Contact your local community center to set up a class and take it from there.
24. Consignment business: If you have an excellent eye for fashion, love thrift stores, and want to make money off your flair, consignment biz might be just the ticket.
You'll need to be sure that: there's a demand in your area for the clothes you want to sell; you can supply that demand, and you're willing to learn as you go.
While this may or may not become a full-time business, there's a lot of legwork, but it can also be a ton of fun if you love all things vintage.
Go to Google and consignment store owners with your questions, explore thrift stores and other places offering second-hand clothes, and let your circle know about your side hustle so you can mine any gems they have in their closets.
25. Consulting: This is a broad term, but specialized knowledge almost always has a price tag attached to it.
Let other people benefit from your expertise. Brainstorming is a way to package and sell your know-how so you can reach the people who need you most.
Start by asking people what they struggle within your niche or industry and then meet those needs through a course, service, or product. The possibilities are endless!
26. Craigslist seller: This is such a huge market!
Unfortunately, some people don't maximize it, but you can one of those who do.
There is a wealth of things available to buy and sell on Craigslist so that it can be a good return for your investment of time and attention.
27. Cross stitching: Do you enjoy cross-stitching?
It can be a great hobby to earn you some extra money. There are so many ways to make money from something you enjoy; dive in, and get going.
Someone out there's looking to buy your creations!
28. Cursive writing tutoring: Writing in cursive is another lost art.
I believe there are lots of people who'd pay to improve their handwriting by learning cursive. See if you can set up intimate local workshops that encourage people to come together and learn a new skill in a fun, welcoming environment.
29. Customer service: If making people happy is your thing, there are hundreds of companies looking to hire work-from-home employees.
Click here for my list of work-from-home jobs currently hiring.
30. Dance choreographer: Being a choreographer is a fun side hustle. Earnings are from project to project, and you can get anywhere from $100 to $20,000 per project.
There's such a vast price range because it depends on how big your name is, how good you are, and how many people you'll be teaching. Depending on your arrangement, you might also get paid hourly.
31. Dating: Have you heard of What'sYourPrice?
It's a dating site where men pay women to take them on a first date. Who wouldn't like a free meal and some cash?
And yes, the site is strictly against escorts, so don't feel pressured to do anything other than show up, enjoy a good dinner, and get paid.
32. Dog walking: With sites like Rover, you can offer full pet care if animals are your thing! Busy professionals need their dogs walked and fed, so make the most of the market and get that money.
33. Doula service: Having a baby is a miracle. If you love the process, you can make over $2,000 per birth. Of course, you need top-notch doula skills for this to work.
34. Driving: With services like Uber and Lyft, you can make money fast and make many new friends.
Don't have a car? Don't worry, Uber and Lyft are partnered with rental car companies, so the sky's the limit.
35. Dropshipping: This is where you set up a website for marketing and selling goods made by other people.
Items that are sold and shipped straight from the manufacturer to the customer. You don't have to stock anything yourself.
36. eBook writer: Did you know?
You can make extra cash writing about different topics. A side hustle for any biz babe who has a way with words loves sharing her opinions, knowledge, and ideas.
37. eCommerce: Selling on Amazon and eBay gives you access to millions of buyers daily. All you have to do is figure out is what you're selling. If there's a market for it, and how you'll package it for sale.
38. Estate sales service: Who doesn't love a good estate sale? You get a percentage of the profits when you run the sale, so it's a win-win for everyone!
39. Event DJ: Do you love music? It may be the side hustle for you.
Many DJs make more than $500 per gig. Get some turntables and a mixer for your magic fingers and start scratching!
You can also read up about Deejay if you're interested in technical know-how. Here and here are the right places to start.
40. Fashion designer: Love fashion? Can you create amazing pieces? Wanna make good money with your style? It is perfect for you!
Fashion designers can work for companies as consultants, or, better yet, create their fashion businesses. Sure, this could go from side hustle to your main hustle, but you love it anyway, so it's all good!
Start with a few pieces, refine your style, and surf the wave, baby.
41. Flower arranger/Florist: If you enjoy decorating and flowers, this could be the one for you.
Because there's a massive need for flowers on special occasions, this could be a lucrative side hustle.
Think of all the engagement shoots, weddings, and baby showers (among others) going on, and you'll see that there's a steady stream of income waiting for you to tap into it.
42. Freelancing: The freelance market is enormous.
With sites like Upwork and Freelancer, there's no limit to how much extra money you can make.
You can also be a freelancer who pitches right to companies without using an intermediary like Upwork and make more money that way. It all depends on what skills you offer and the available market for them. It is a great side hustle that you can do from home.
43. Freelance writer: If you're someone who can easily combine words to express your brilliant thoughts, then you can earn money writing.
Become a freelance writer and get paid for what you write. Since your income depends on your output, always pitching to potential clients gives you more chances for paid work that stretches your skills and adds to your portfolio.
44. Furniture making: Are you skilled with your hands? Do you love to make things? This side hustle can make you large sums of money with few upfront costs.
Check out Google for ideas on how to begin and talk to any local furniture stores willing to share tips and tricks of the trade.
45. Gardening service: If you enjoy gardening, there are lots of people who'll hire you to tend their gardens for them.
Print up some flyers and share in your neighborhood, let your family and friends know you're up for gardening work, and decide on a schedule that works for you.
46. Ghostwriting: I didn't realize what a big industry this was or how much money you could make doing it!
Love to write? It can be a great way to make a stable income. Everyone wants their story told.
You might be the perfect fit to tell a client's story better than they ever could. Are you the scribe someone's looking for?
47. Graphic design service: Got graphic design, smarts? It is the side hustle for you.
Customers are looking for amazing graphic designers. Let your skills shine, and you'll have a steady source of income. Start with sites like Fiverr, Upwork, and 99designs.
48. Guitar tutor: Got mad skills strumming the guitar? Open to teaching kids how to play with your spare time?
Cash in on this side hustle, and have fun!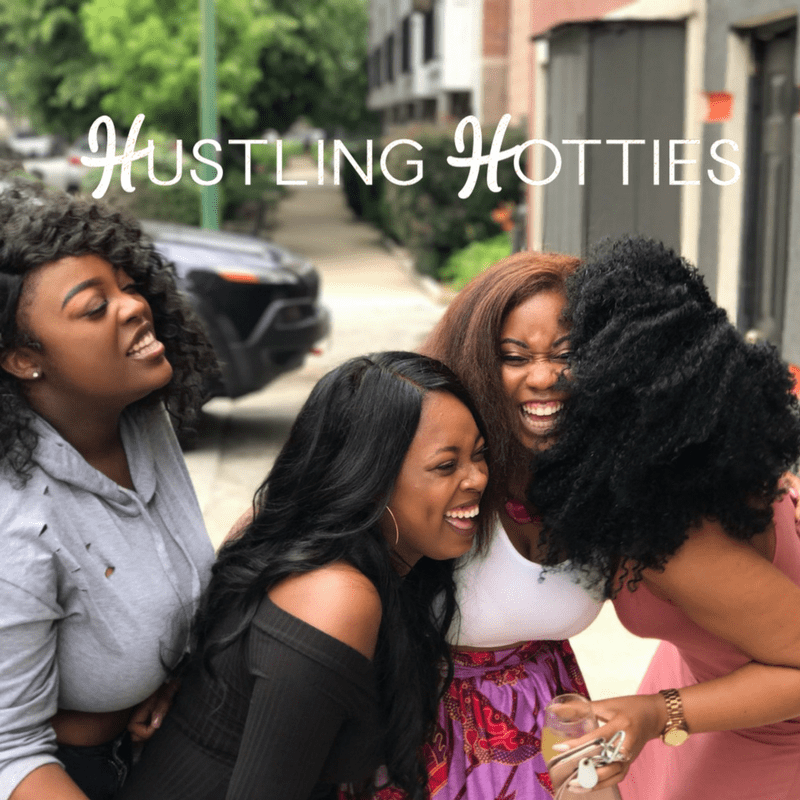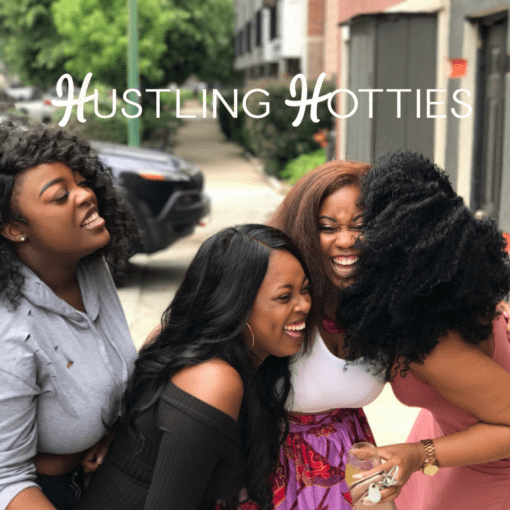 49. Handywoman service: Great for people who like manual labor and perhaps the outdoors.
Sites like Thumbtack and Angie's list are the right places to start.
50. Health coach: Becoming a health coach is a very lucrative profession.
It is also something you can do at home in your spare time.
There are loads of people who need specialized advice for their diet and exercise regimens, so get out there and make that money!
51. Hiking trip organizer: What do you do when you want to hike regularly without breaking your wallet?
Figure out a fun, budget-friendly solution, take your friends along with you, and get paid for your initiative!
52. Home inspection service: The government requires this service, so there will always be a demand.
You do need to get certified, but it's well worth the rewards.
Why not explore the possibility and see if it's for you?
53. Home staging service: Love to decorate homes?
It could be right up your alley. When realtors want to sell homes, they hire home stagers to decorate them, so they sell faster. Connect with local realtors and offer them your services. Bonus points if you have a portfolio showing your style.
54. Household inventory service with documentation: You're able to go through people's homes and document their assets correctly. A lot of people want asset lists for insurances and wills, so there's a pool of clientele out there.
55. House sitting: I love to travel, so house sitting lets me stay at locations around the world and get paid!
Who wouldn't want this side hustle?
56. Human billboard: You know those guys standing on the street, spinning a sign, dancing, and looking like they're having a great time? They're getting paid!
If you don't mind spending hours on your feet outside, check this one out.
57. Instagram star: If you're interested in making serious money from your Instagram account, please understand that it takes time to build. Be ready to invest time, love, passion, and yes, maybe some cash.
Check out Shana Lynn Yao's #instaloveaffair challenge or take it a step further with her Insta Immersion 1:1 program.
58. Interior decorator: Love to design and shop for other people?
It could be the side hustle for you. Loads of people want their homes to look lovely but have no idea how to set it up. Why not help them out with your fab skills and make money doing it?
Get some gorgeous pictures of spaces you've designed and reach out to your circle. Let them know you're available for their interior decor needs and ask for connections to anyone they know who'll want to hire you.
Baby steps, baby.
59. Interpreter: Are you fluent in two or more languages? You qualify to be an interpreter. According to the US Bureau of Labor Statistics, an average annual salary for an interpreter is around $88,010.
Hellooooo, money!
60. Invest: If you have some money you can invest in the stock market, this is an excellent option for you. Please understand that this is a gamble, so you need research and strategy for this one.
Educate yourself on the ins and outs of the market before you begin. Once you get started, this can be one of many great extra income ideas for working moms who are short on time.
61. Jewelry designer: Passionate about making jewelry? Turn your passion into money with your unique style.
Women are wearing great pieces these days, so express yourself in gorgeous jewelry and make that money. Etsy is a great place to start; take some beautiful photos and start selling online or at craft fairs.
Tip: Men wear jewelry too, so if you have ideas for masculine pieces, go for it!
62. Job prep: Got the knack for writing resumes and cover letters?
It is the side hustle for you. Connect with college graduates and other job seekers who need your persuasive writing and exceptional presentation skills.
Have you got HR experience? It could also be perfect for you. Perhaps a stint at an HR company awaits?
63.: I know some people who own a pickup truck and make a living driving back and forth to the city dump!
It's a great way to turn your car from a liability into an asset, so if you drive and you have a truck, this could be for you.
64. Kindle book: Love to write?
It could be the side hustle for you! Write a book, sell it on Amazon Kindle, and set yourself up for residual income.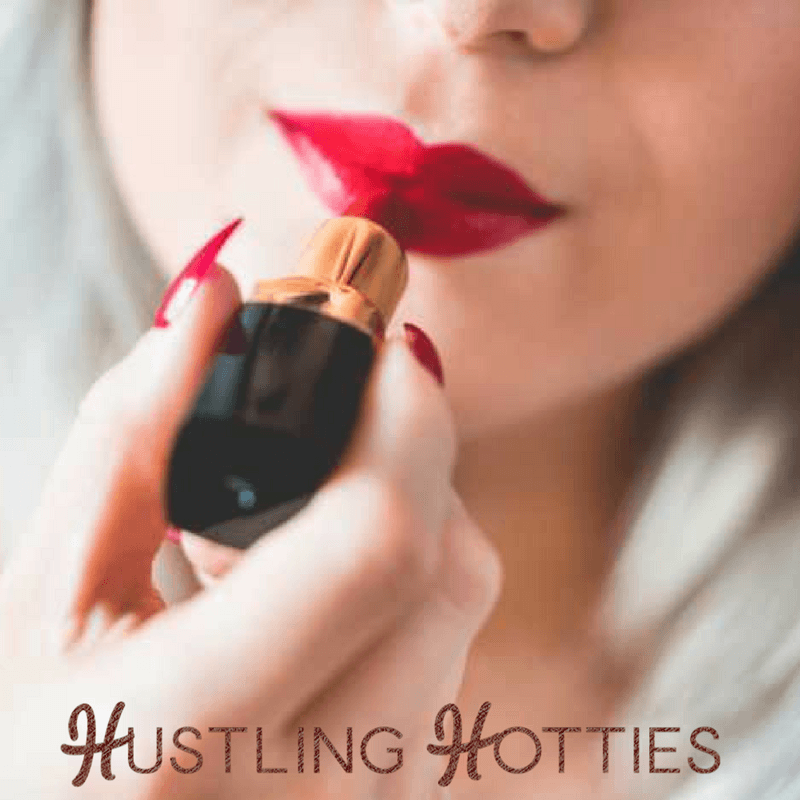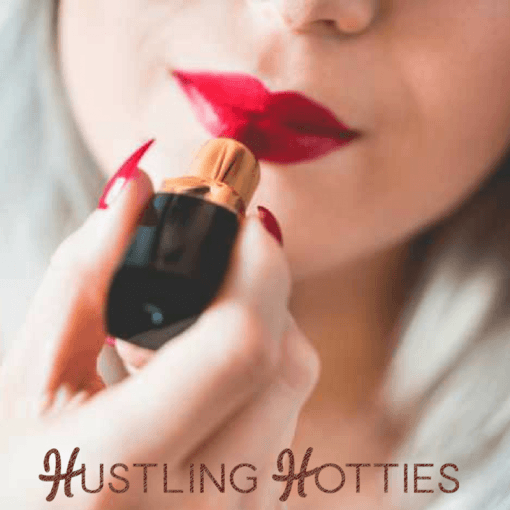 65. Makeup artist: The beauty industry is booming, ladies.
With so many brands and skin tones out there, there's a market for anyone who can wield a mean brush, so if that's you, let me see you work it! You do have to love makeup and might want to take a pro beauty course or jump in and teach yourself along the way.
Some established makeup artists offer intensive classes and workshops you can take advantage of, so try out your skills on family and friends, and take pictures of your finished looks. With some thought and planning, this is a steady stream of income waiting for you to dive in.
66. Massage therapy: If you're looking for a career as a masseuse (female massage therapist) or a masseur (male massage therapist), there're ample opportunities up for grabs.
Check out some local spas, massage parlors, and rehab centers for vacancies and tips to get started.
67. Medical transcription service: Medical transcription is typing out doctors' recorded voice notes.
It is mostly a part-time work-from-home position.
68. MLM company: MLM means multi-level marketing. Some examples are Mary Kay, Avon, and Younique.
Could this be for you? Think of the possibilities and dive in if they sing to you.
69. Mobile laundry service: Who loves to do laundry? Not a lot of people, but if you do, why not start a mobile laundry service?
Moms always have laundry to do, and if you can take that off their hands, they'll gladly pay you for it.
70. Mobile mechanic: I have a mechanic who comes to service my car for just about everything. There's more of a premium cost, but when you consider the convenience and gas, it's well worth the time.
If you have this skill, why not make it a spare cash magnet?
71. Modeling: If you have the look photographers want, you can make a substantial amount of money even as an amateur. Get help putting together a great portfolio and do the legwork of approaching modeling agencies and photographers.
Google is your friend!
72. Movie/TV extra: I live in Atlanta, and there's a booming film industry here.
Extras can make $100 or more a day. Who knows, maybe you're a star in the making!
Check out your local film industry and the nearest suburbs to see if you have the same opportunities where you live.
73. Moving service: Most people don't like moving, but if you have a truck, this is an excellent way to make extra cash. Even if you don't have a truck, rent a U-Haul and start moving boxes!
74. Music tutor: Music tutors can be in demand these days.
There are enormous opportunities for music teachers to earn spare cash, teaching a few hours of classes every week. Make flyers for your neighborhood and spread the word that you're available as a music teacher.
75. Mystery shopping: I was a mystery shopper in the late 2000's. So many people thought it was a scam, but I always got paid.
Are you an avid shopper? It may be the gig for you!
76. Notary public service: Everybody needs this service. Although you need to be certified, you can make an extra $15,000 a year.
77. Online English teacher: Are you a native English speaker who loves the idea of teaching people your mother tongue? It is your lucky day!
Craft an intro online workshop or course that teaches people the basics, and based on demand, you can have a series of classes to increase your students' fluency.
78. Online surveys: This was one of the first things I did as a side hustler. I filled out surveys that came to my inbox and got paid for them.
Look out for the paid ones, so you don't fill out a bunch and get nothing in return.
79. Online logo designer: Looking for a simple way to earn money online? Creating logos for different companies' products and services is a great way to make extra money.
As a logo designer, you don't have to be a fantastic artist who can draw and sketch, but you do need some necessary design skills so that you know what makes an excellent logo. You can learn on the go, take a class, and practice, practice, practice.
Tip: Have some samples ready to show potential clients so they can see what you're capable of.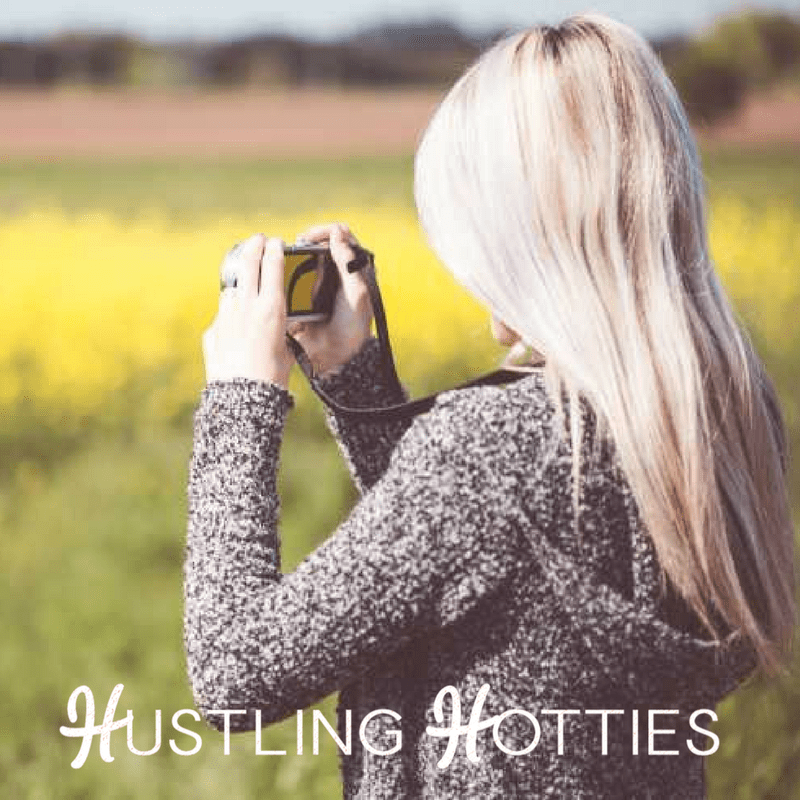 80. Pastry chef: Whether you're someone who went to pastry school or you love to bake sweet stuff as a hobby, this side hustle can be very profitable. Sweet treats are always in season, and if you're vegan or sugar-free, no problem!
I bet there are people out there who'd love some yummy pastries that are vegan, sugar-free, gluten-free, and so on. Whip up some samples, get people to try them, and take it from there.
81. Peer-to-peer lending: This side hustle is passive, but it does take some startup funds. If you've got savings or an income stream you can dedicate to this, put your money to work for you.
82. Personal chef: Love to cook? Good at it? You, too, can be a personal chef!
I've seen so many requests for personal chefs. Prospective clients need them for parties and events, so if you fit the bill, spread the word, and get cooking!
Bonus points if you're a healthy food chef who whips up yummy, nutritious meals, and desserts.
83. Personal training: Great at motivating others to lose weight? Got some tips to make it easier for them?
You can help so many people! I know someone who'd call her clients on the phone every morning to gear them up for their morning workout.
Starting with your circle, connect with those who want to lose weight, and craft personalized plans for each of them. The more active you are, the more clients you'll have.
Go for it!
84. Pest control: If you're not bothered by insects and rodents, this can be a lucrative side hustle.
85. Pet grooming: I know so many pet owners who'd love a mobile service for their four-legged babies. Why not explore this side hustle and see how it goes?
86. Pet sitting: I've mentioned Rover, so you know pet sitting is good business. How about starting your pet sitting biz and making clients happy with your personal touch?
87. Photography service: Are you a photography hobbyist? Put your camera(s) to work for you!
There are a ton of events where you can take photos for people, and you can even have photoshoots for companies' products and services.
Get the word out there, collate a great portfolio, and snap, baby, snap.
88. Podcasting: Believe it or not, podcasters are pulling down six figures through their podcasts. If you can create a unique niche, the sky's the limit.
Educate yourself on podcasts, get a good mike, and share your best opinions, ideas, and projects. Your audience awaits!
89. Pool cleaning service: Love summer? Don't mind working outdoors? It is the side hustle for you!
Remember, you have not restricted to individual pool owners; you can also clean pools for sports and spa businesses.
90. Pressure washing: All you have to do is point the nozzle and let the high-pressure water do the rest for you. If you're good with cleaning stuff, this could be for you.
91. Product licensing: Got a product you want to market? You can license it to a larger company that has significant market share, so its put in front of as many eyeballs as possible.
Earning royalties on your product depends on how well it's received, so make sure it's something people genuinely want and need.
Research is your friend!
92. Professional organizer: We tend to think that professional organizers help chronic hoarders with too much clutter, but that's not all they do.
They also help individuals, families, and businesses brainstorm ways to layout spaces, so it's easy to clean up messes, find everything you need without turning stuff upside down, and of course, make it all look nice.
You do need to get certified with the National Association of Productivity & Organizing Professionals (NAPO). Still, if you've got a knack for organizing stuff and can empathize with the folks who need your help, it's worth considering.
Start with this article from Elegantsi for a snapshot of what pro organizers do and take it from there.
93. Proofreading: Got eagle eyes that spot every little thing? Proofreading is in overwhelming demand, so you have a ton of opportunities to make extra money with it.
Folks from different fields are looking for someone to correct typos and grammatical errors, check for proper sentence construction and even correct word spacing in the manuscript or document.
94. Property management: You're hired to run the daily tasks of other people's properties.
With a good head on your shoulders and solid interpersonal skills, this side hustle can bring you some extra cash and add to your resume.
Tip: This post from the balance gives an excellent overview of a property manager's duties.
95. Public speaker: Do you love to talk and dream of being on stage? Congrats, you, too, can be a public speaker!
Public speaking is the art of giving speeches, presentations, keynotes, and other activities that put you up on stage in front of an audience.
With charisma, confidence, and a ton of practice, you can make money as a public speaker.
96. Rain gutter cleaning: It rains everywhere, gutters fill up, and someone has to keep the channels clear, so the water drains properly.
If you're the handywoman type who doesn't mind outdoor jobs, offering to clean other peoples' rain gutters will earn you some extra money and their gratitude for taking the job off their hands.
97. Raw land flipping: Much like car flipping, you buy a piece of land and resell it at a higher price.
Tip: Read this post from The PENNY HOARDER on flipping land and consider putting your savings to work.
98. Real estate wholesaling: We've talked about flipping cars and land, so let's talk about property flipping!
Real estate wholesaling is buying a property and reselling it for a higher value. You might sell it to someone who wants to fix it up and resell it to someone else, or you might fix it up yourself and then resell it.
However you choose to go about it, I urge you to educate yourself first, always operate within the laws of your state, and keep your rep spotless.
Got time for a long read?
Check out this article on The College Investor.
Here is another excellent resource from Groundbreaker.
99. Rec sports referee: You can be a ref for the kiddie leagues and make some money on the side.
Reach out to the moms, schools, and coaches in your area, so they keep you in mind when they need a referee for their games.
100. Rent a friend: RentAFriend is a site that lets you rent Friends from all over the world.
These Friends can go with you to movies, restaurants, and parties, take you sightseeing, teach you new skills, and more.
It's not a dating or an escort site, so please don't feel some way about being a local Friend to someone.
101. Renting your camping equipment: If you're the camping type who has the high-quality gear, you don't have time to use, rent it out!
Some camping novices might want to rent proper gear before investing in their own, so ask around and let people know your gear's available to them.
102. Resume writing: Do you have great talent and skill in writing? Resume writing is a pretty lucrative side hustle!
One website quotes that résumé writing is one of the ideal spare-time businesses around.
103. Seamstress: Whether you choose to be an independent tailor or a freelance seamstress, there's good cash awaiting you in this side hustle.
Want something profitable you can do in your spare time? Look no further and become a seamstress today.
104. Security service: There are a few options for this side hustle:
You can be a personal bodyguard, a freelance security guard, or in part-time security service with a company.
Check out the necessary qualifications, and you might have what it takes to rock this.
105. Sell books online: The Internet is a great place to sell your old books. Gone are the days of only buying or selling books in a bookshop!
106. Selling Avon products: Wanna make extra money hustling at work? Becoming a direct Avon seller might be the right fit for you.
Tip: Invite your female co-workers to a party where they can try out free samples of Avon products, so you have time to pitch a range of products without keeping an eye on the clock.
107. Selling hair: Do you have gorgeous, long, lustrous hair you're planning to cut short? Selling it for spare cash might be a great idea.
108. Selling homemade items: Do you love making things by hand? You can flex your creative muscles and make money with your goods.
Sell them at places like craft fairs, craft parties at home, and Etsy online.
109. Selling old clothes in a yard sale: If you've got a closet full of old clothes you don't wear anymore, selling them in a yard sale could be a fantastic idea to earn you some cash and clear out your space.
110. Selling on Amazon: If you want to sell online, Amazon is the most prominent site.
Check out the categories on Amazon, learn how to sort what you're selling, and get your stuff out there!
111. Selling on eBay: Everything sells on eBay: gadgets, clothes, bags, shoes, games, and so much more.
Are you creative and crafty? You can sell your handmade stuff too! eBay is a great site to make money professionally and as a side hustle.
112. Selling on Etsy: Etsy is an online platform with about 24 million buyers for unique items. These items have to be vintage, crafted, or handmade.
While most Etsy users sell their creations, other users buy from sellers and then resell for profit.
113. Selling on Fiverr: Fiverr is the best online marketplace for professional and creative services.
It's an excellent platform for freelancers and beginners to sell their skills. A lot of successful freelancers started on Fiverr and built impressive portfolios from there.
114. Selling on Teespring: Teespring is a website that lets you customize and launch your T-shirts. You can also create mugs, tote bags, phone cases, and other accessories.
Have you got a fresh idea for your clothing line? Start with Teespring, get the word out, and rock it!
115. Selling organic produce: If you love gardening and you grow a lot of fresh produce, why not sell off the surplus? This side hustle is perfect for those with a vegetable or fruit garden in their backyard. Fresh fruits and vegetables taste amazing any day, so make the most of yours and get some money in that bank!
116. Selling photos: Do you enjoy taking beautiful pictures? Is it one of your passions? Don't hide them in your hard drive!
Sell them online so that other people can share your joy and artistry. Who knows, maybe there's an art gallery exhibition in your future! It can be great if you want to make extra money as a single mom!
117. Shoe Repair: Can you repair shoes?
It is a useful skill to have because a lot of people would rather repair their old shoes than buy new ones all the time.
118. Sharpening business (knives/tools): If you don't mind going door to door, sharpening knives and tools can be an extra source of income.
119. Small business marketing service: With the explosion of online entrepreneurship, small businesses need to market themselves like never before effectively. Have you got stellar marketing chops?
Offer your services to local entrepreneurs and small businesses, search online for out of state or even international clients, and build a portfolio that showcases your skills.
120. Social media manager: Becoming a social media manager is an ingenious use of your extra time during the day. Savvy with social media? Can you maximize engagement across clients' social media channels?
This fantastic side hustle is for you!
Tip: Check out this Forbes post on the 5 must-have skills for a social media manager.
121. Sports coaching: Love sports and young people? Work your strengths and get a part-time job coaching kids or teens. Talk to local schools about meeting their needs with your skillset.
122. Staffing/recruiting: Are you a good judge of character?
You can be a company staffer or recruiter in your spare time and contribute positively to the company culture.
Tip: Know the company's vision and objectives inside out, so you only hire the best candidates.
123. Studio teacher: A studio teacher monitors and teaches children working on movies and TV shows.
Most state laws require studio teachers on the staff of production companies so that the children don't work more than the legal hours stated in the Child Labor laws.
124. Storage unit rental: Got empty storage units at your disposal? Rent them out to people who need short-or-long-term storage and earn some extra money.
Tip: Check out SMARTBOX for a great business model to learn from it.
125. Specialty jams and jellies: Can you make yummy jams and jellies from fresh fruits? It is considered a great side hustle for stay at home moms.
Box them up for sale at farmers' markets, local gourmet stores, and even home parties where you have free samples available so guests can buy their favorite flavors.
126. Substitute teacher: A substitute teacher fills in for an absent teacher. Since you're maintaining regular classroom activities, you have a working model and don't have to worry about figuring it out from scratch.
127. Surrogacy: This is the perfect side hustle for single moms because one of the requirements is you have to have given birth before.
You can be the catalyst for someone to have the child they're unable to have themselves.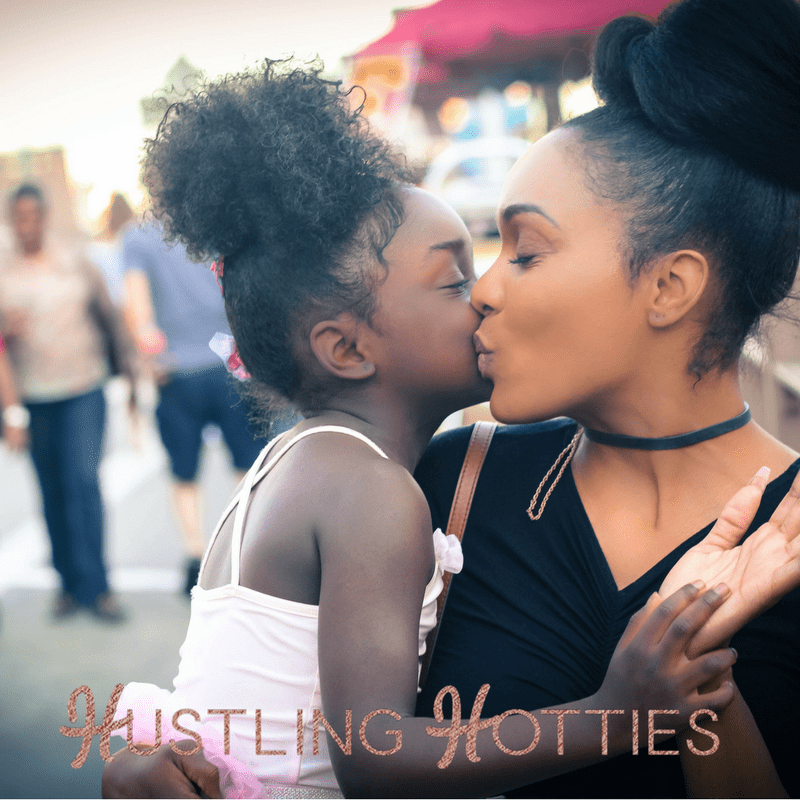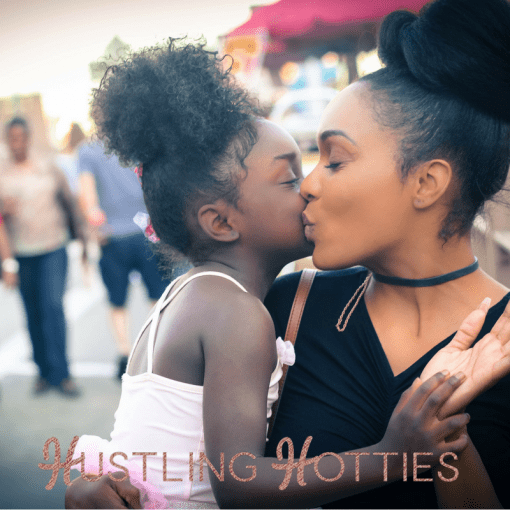 128. T-shirt printing service: Are you creative? Got some design skills? Use your spare time to print T-shirts for other people!
Customized tees are popping up online like what, so consider cashing in on this trend by printing (and maybe designing) tees for other people.
129. TaskRabbit: Love running errands? This side hustle is for you.
TaskRabbit lets you make extra money in your spare time by completing tasks for other people. You help other people, you get paid for your time, and some of the jobs can even do online!
130. Teaching music: Can you teach music? Love to be around kids? Why not put those strengths to work for your account and become a part-time music teacher?
Talk to local schools and community centers for opportunities to teach music a few hours every week.
131. Teaching piano lessons: Are you a great piano player who enjoys teaching? Sweet! You can teach anyone−kids, teens, adults, and seniors−and share the gift of music with them.
Spread the word, have fun, and get paid.
132. Teaching online: Got in-depth knowledge of something?
Share it on platforms like Udemy, Skillshare, and CreativeLive, where you can teach online courses, make extra cash, and establish yourself as an expert.
133. Teaching Zumba: This fun, high-energy dance brings women together to exercise and have a good time.
Love dancing? Is teaching your thing? Then teaching Zumba is the side hustle waiting on you, baby!
Get certified, set up classes at your local gym and community center, and rock it out!
134. Thank you note writing service: Snail mail means a lot in this digital age, so why not set up a service where you write thank you cards and notes for other people?
It can be a subscription service where they email you the message, you write it out on gorgeous stationery, and post it for them. Brainstorm ways to customize packages spread the word, and enjoy your new income!
135. Tour guide service: Love to travel? Do you want to share your sightseeing tips and tricks?
Become a tour guide today, and get paid for your passion!
136. Travel agent: Hook people up with great travel deals to exotic destinations.
137. Tutoring: If you know a topic well, why not tutor others in it and make some spare cash?
138. Vehicle advertising: Do you have a flair for presentation? Do you enjoy the sales process?
Help people advertise vehicles for sale by writing catchy captions, taking beautiful photos, and staging the cars properly to attract as many eyeballs as possible.
139. Vending machines: Somebody has to fill up vending machines when they're empty, so if you don't mind being around sweets and beverages, this could be for you.
140. Virtual assistant service: A virtual assistant offers remote services to her online clients.
These services include inbox management, scheduling processes, handling bills and invoices, and much more.
Big and small businesses alike need virtual assistants to grow and maintain their customer care services, so this is an excellent way for you to partner with firms behind the scenes.
141. Voice-over acting: Animated movies, sci-fi flicks, and fantasy movies all need voice-over talent to bring their characters to life.
If you've got a versatile voice and spare time on your hands, you can hunt down opportunities to work as a voice-over artist.
142. Waitress: Got excellent customer service skills? Don't mind being on your feet for hours?
Then this is the side hustle for you.
143. Web design service: The field of web designing has a huge demand for designers.
Put your design skills to work and help people create beautiful, functional sites that meet their personal and business needs.
144. Wedding planner: A wedding planner plans, prepares, and executes a couple's dream wedding.
She's the person behind the big event who manages details big and small to create a seamless, joyful wedding experience.
If you can plan like a ninja and manage groups of people to get desired results, then this is the side hustle for you.
145. Window cleaning service: Are you cool with cleaning windows?
All you need to start are the right tools and a stellar work ethic.
146. Window tinting: Lots of cars have dark windows, so ask around in your locale and tint windows for those who want it done for them.
147. Writer: Earn money rewriting articles, doing snippets (short article writing), article/content writing for other sites, editing, proofreading, translating, and transcribing.
148. Write standardized test questions: Standardized testing is a crucial part of education because the test questions measure learning standards.
Standardized questions written by teachers, professors, and educators hired as independent contractors.
If you fit any of these categories, perhaps this side hustle is for you?
149. Yard work service: Yard work is a chore for most people, so if you don't mind it, consider offering your services to your neighborhood.
150. YouTube channel host: YouTube is the go-to site for lots of people uploading and watching videos online.
If you have a business idea, you can start your own YouTube channel and use it for advertising your products and services.
And that's it!
I hope you've enjoyed reading this list of 150 side hustle ideas for the single mom. Which ones are you going to try out?